Wood, Passion and Sound
The craft workshop that will
bring sound to your ideas
Workshop and violin maker linked to the tradition of the Cremonese school with a passion for experimenting with materials and their timbre. A constantly evolving production through studies and research ranging from classical to contemporary schools.

The workshop aims to achieve the perfect balance between form and sound. Internationally acclaimed instruments that are entirely handcrafted to ensure the highest quality, also during restoration work.

creating unique pieces rich in detail
A production in
continuous evolution
the perfect balance
between form and sound
A vast selection of, and experimentation with, materials
Analysis and study of diverse timbre
Handcrafted instruments made entirely by hand paying particular attention to the details in the ancient Cremonese tradition
THE MASTER
AT WORK
In the workshop among shavings, gouges and planes, instrument by instrument, magic gives shape to music. A piece of wood is transformed as if by magic into a unique musical instrument that has its own voice.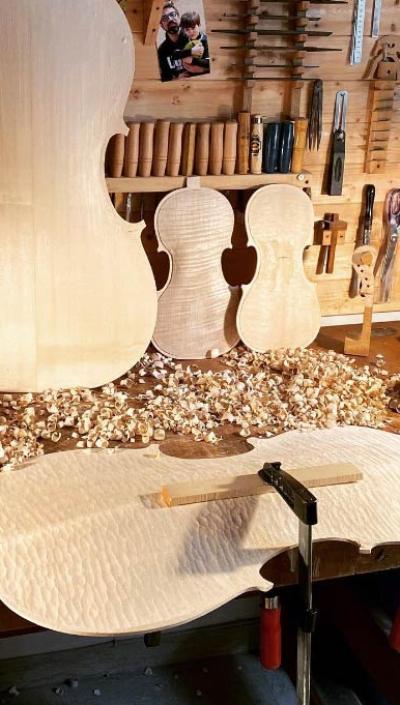 the perfect balance between form and sound